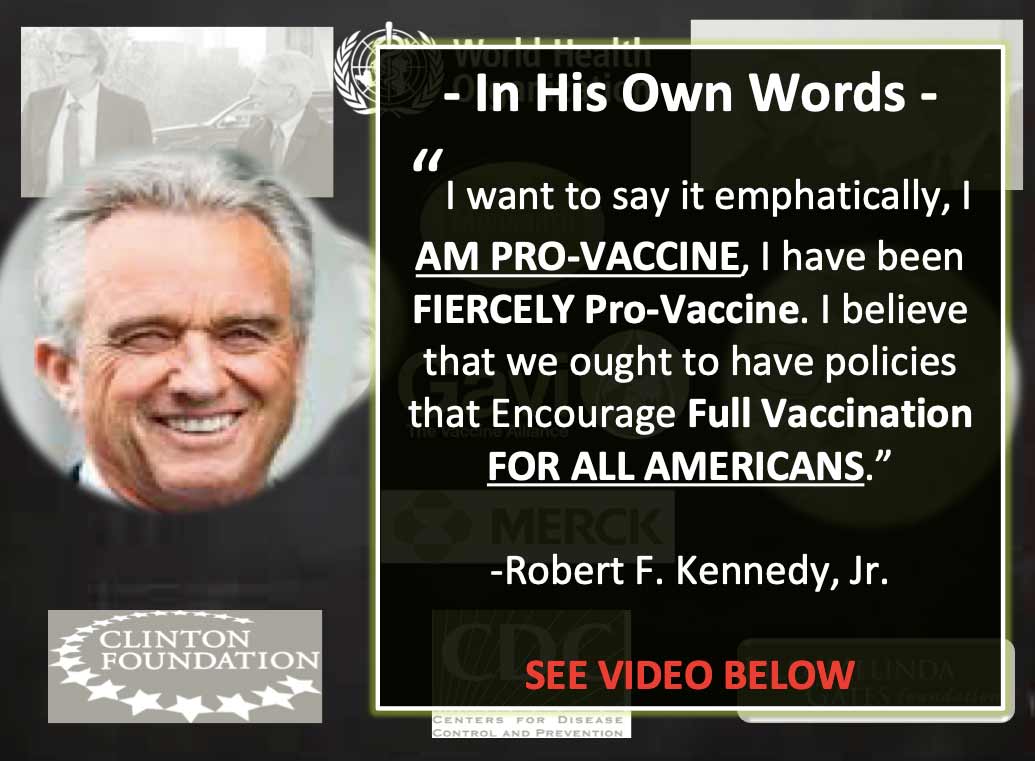 Robert F. Kennedy is Pro-Vaccine
FACT #1
Robert F. Kennedy, Jr. is Pro-Vaccine and Wants to Preserve his Uncle – JFK's – Vaccine Program and Wants MORE & Bigger Government to Manage a Program that Was Based on #FakeScience
Hear it for YOURSELF from his own mouth.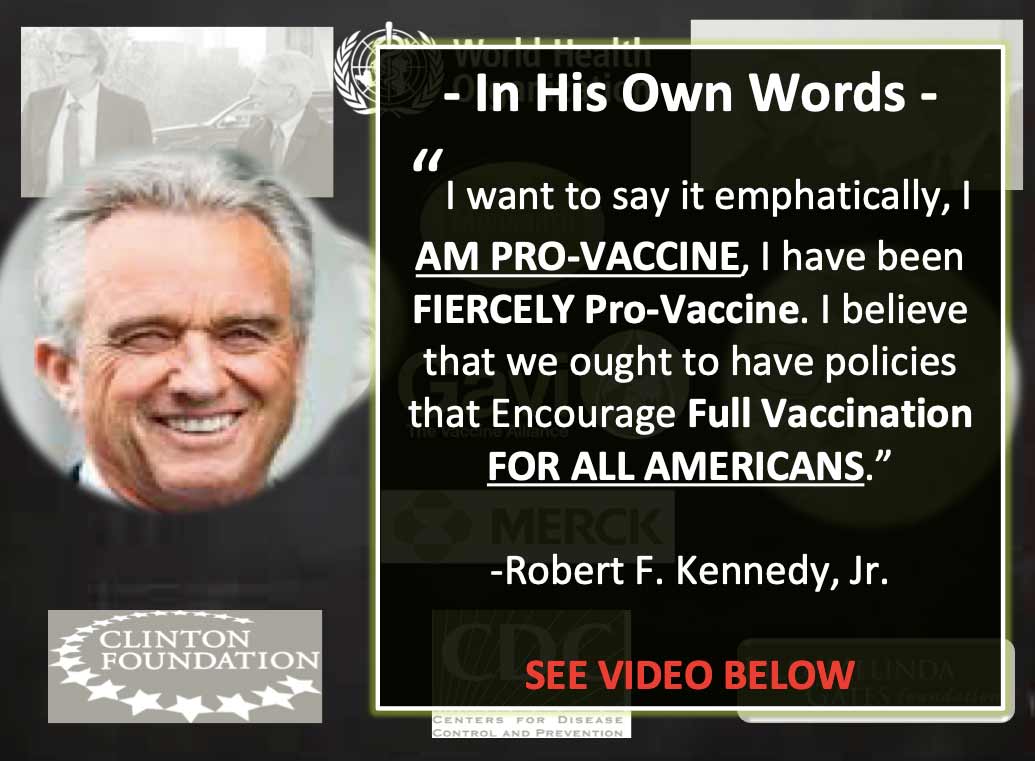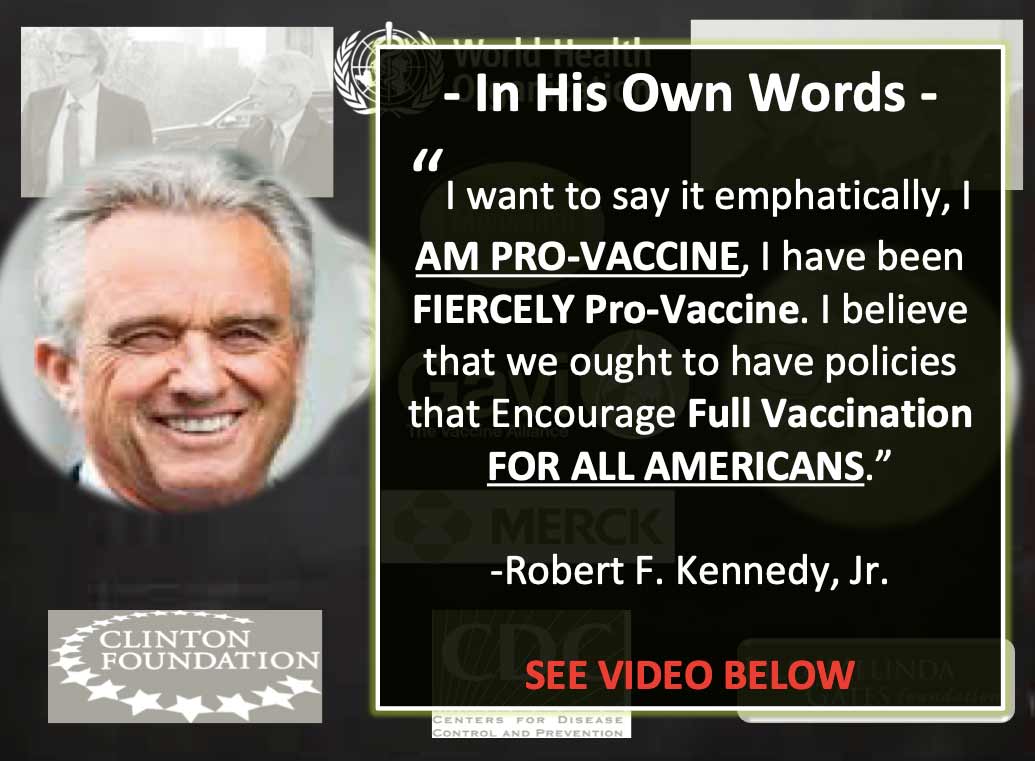 "I want to say it emphatically. I am PRO-VACCINE. I have been fiercely PRO-VACCINE. I believe that we ought to have policies that encourage full vaccination for all Americans." – Robert F. Kennedy, Jr.
Reference [1]: Crosby, Jacob, "Robert F. Kennedy Jr. Wants to Preserve Uncle JFK's Vaccine," April 13, 2019, https://www.autisminvestigated.com/robert-f-kennedy-jr-jfk/
Click Here to Learn All the 5 Facts and 5 Big Lies of Robert F. Kennedy, Jr.